Book Online – Test on Site
For all those who want to book their Equipment right away: Online booking.
Book online and try out different materials once you are in the ski resort. Rent and Go has more than 80 rental stations in Italy's major ski resorts. Founded by a team of former top athletes of the "Valanga Azzurra": Erwin Stricker, Kurt and Gerhard Ladson Königsrainer. Each Rent and Go-hire offers a special counseling, which allows the customer to choose the right equipment for him. Our biggest concern is to give you a various choice and above all to ensure safe fun on the snow.
By online booking your equipment you can comfortably book your skiers, boots, toboggans and many other things from home and be sure you will find everything ready when you get to the ski Resort.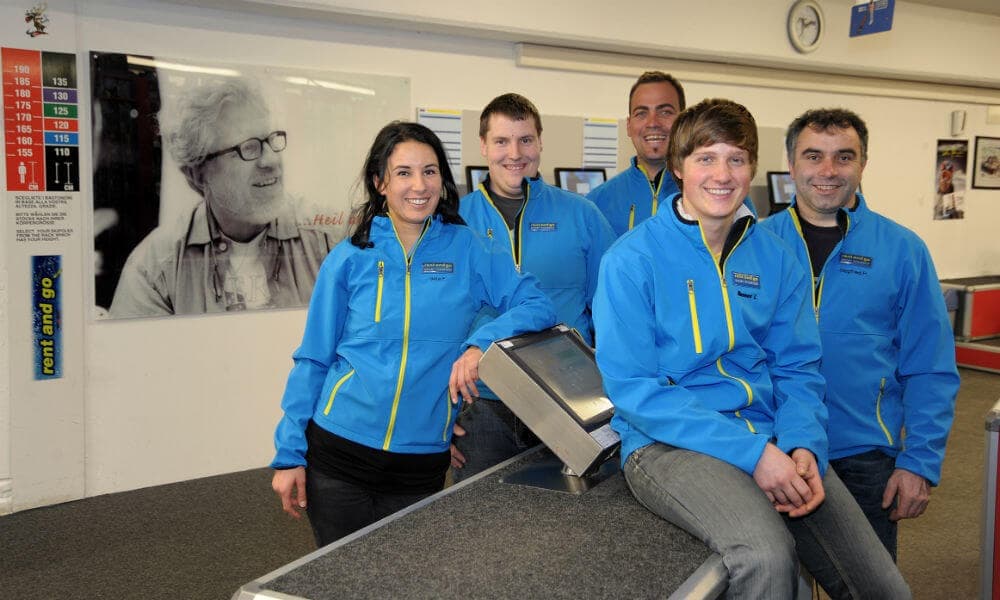 Winter equipment rental – Sportservice Erwin Stricker
Rent and Go – Sportservice Erwin Stricker
Tel. +39 0472 850 077 (Bottom Station of Cable Car  in St. Andrä/S. Andrea)
Tel. +39 0472 521 407 (Valley Station Chairlift Pfannspitz -Afers/Eores)
Click here to visit the Rent and Go Homepage