Plose Bressanone Dolomites
All events on Mount Plose have one thing in common: a very special ambiance! Some can be wonderfully combined with a half or a full day off , others are customized.
26/12/2023 + 31/12/2023 – 10/03/2024 + 21/02/2024
Tobogganing is fun for the whole family and is also easy to learn. Our tobogganing expert shows you how it's done, so you can have fun in the snow safely.
From Christmas onwards, the expert will be available free of charge at the mountain station of the Plose cable car and will show you how to toboggan properly and safely.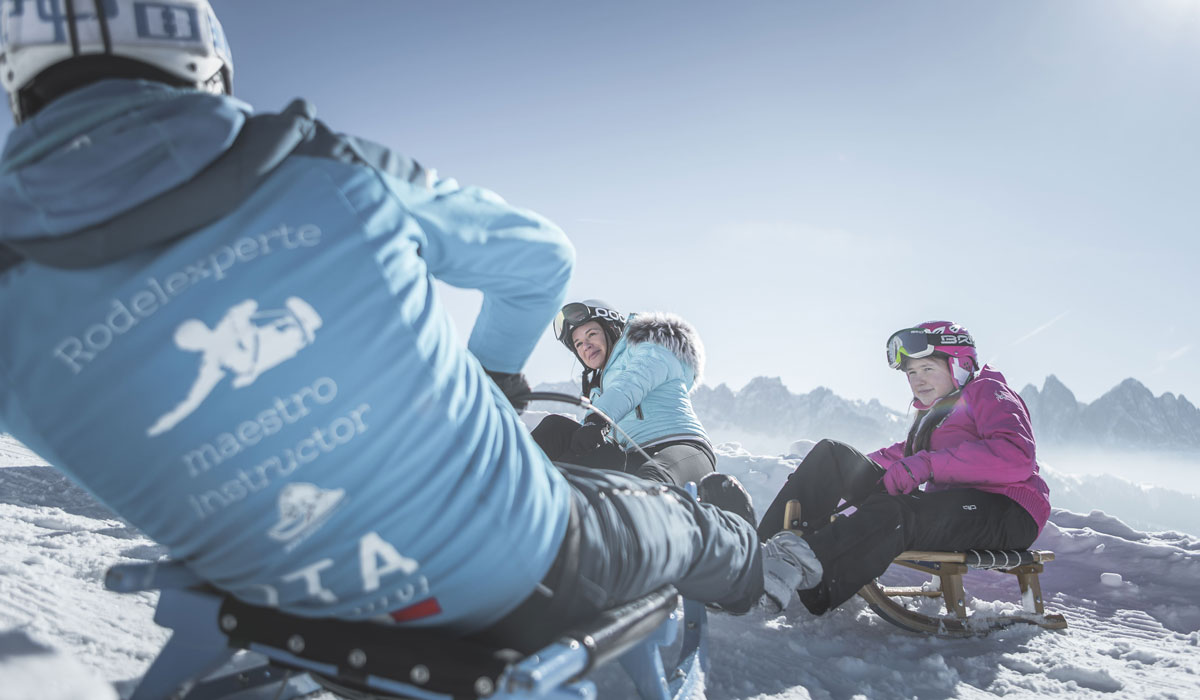 The organizers are responsible for the individual events.
29.12.2023 + 26.01.2024 + 23.02.2024
An evening on the mountain with delicious specialities in the huts, a toboggan ride in the moonlight and a breathtaking view of the Brixen valley basin. On Plose Nights evenings, the Plose gondola lift goes into operation at 6 pm and takes you up to 2,000 metres.
For all tobogganers
Depending on the snow conditions, the RudiRun 4.0 toboggan run (up to the middle station) or the RudiRun 9.0 is open on Plose Nights evenings. Good to know: If you don't bring your own toboggan, you can rent one at the valley station from Sportverleih Erwin Stricker. For those who want to whizz down the toboggan run more often, there is even an Unlimited Ticket. The toboggan runs close at 10.30 pm.
For all skitourers
On Plose Nights evenings, ski tourers can climb the Trametsch slope up to Kreuztal from 6pm and until 9pm. At 10.30 pm the piste is closed for night-time grooming. Then snow groomers with winches will be on the piste. For safety reasons, please do not enter the Trametsch piste after 10.30 pm.
As the Trametsch piste does not have any lighting, you ski down at your own risk in any case.
According to the current legal situation, no ski tourers are allowed on the ski slopes during the daytime business.
Information
The Plose cable car is open from 6.00 pm until 11.00 pm.
Attention: Toboggan run RudiRun and Trametsch slope are only open until 10.30 pm.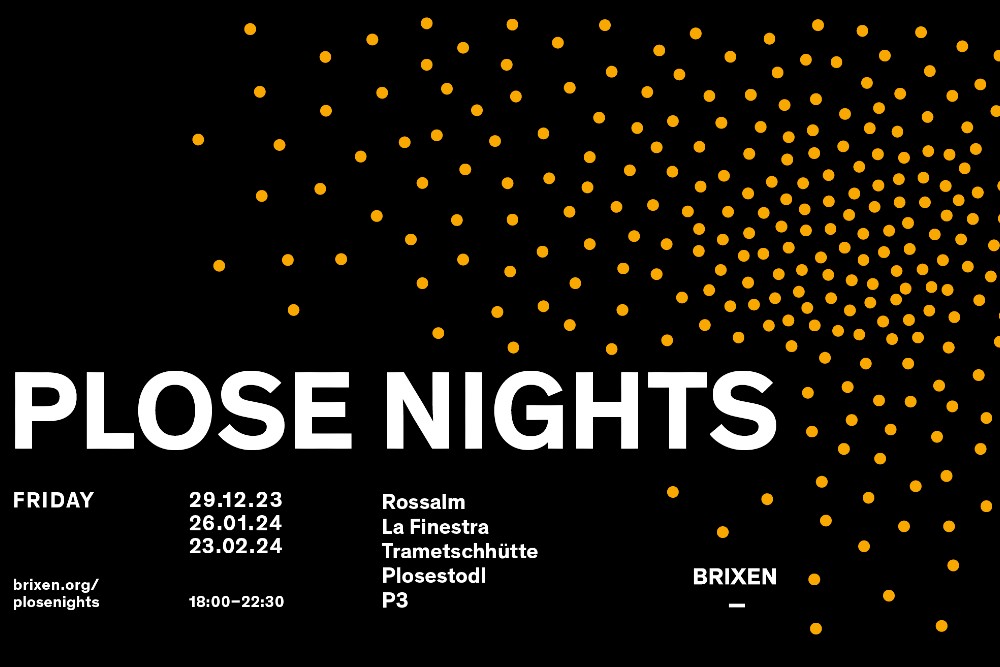 The organizers are responsible for the individual events.
Sorry, but at the moment
we do not offer any events.