Avalanche Training Camp Plose
When minutes can save lives
Learn how to save lives! The South Tyrolean Avalanche Training Camps make it possible. Practice using an avalanche search device, shovel, and probe. 
After an avalanche, the first 15 minutes are crucial for the victim's survival. In this quarter of an hour after the avalanche, the chance of survival for the buried person has already dropped to 40%. Therefore, the efforts of the comrades are decisive (comrade rescue). The avalanche training camp is aimed at precisely these measures. Because if these first measures are performed correctly, the chances of survival increase considerably.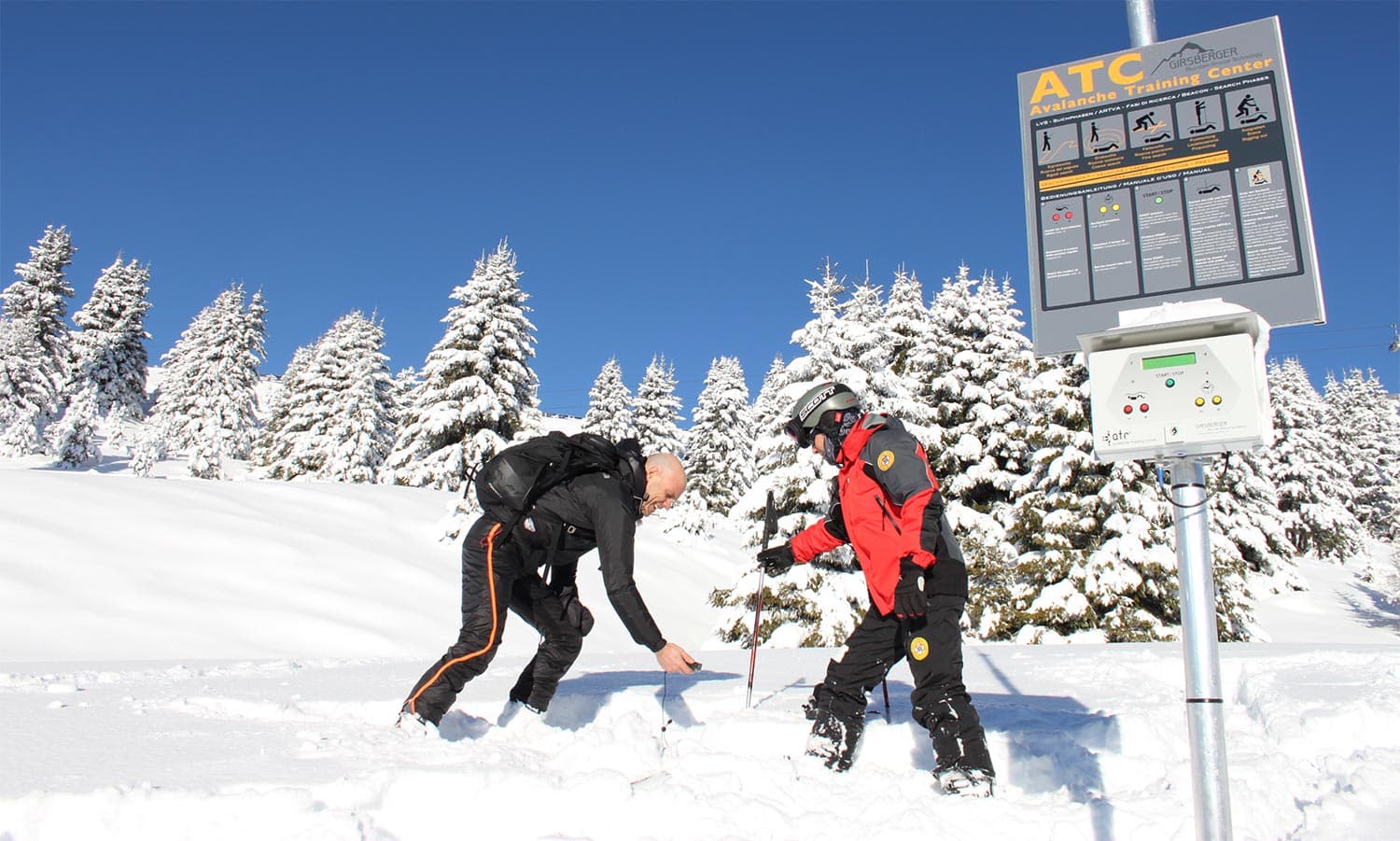 The permanently installed Avalanche Camp can be visited free of charge during the opening times of the ski area. The correct handling of electronic avalanche search devices is practiced on site and avalanche search exercises are carried out with search devices from various manufacturers. Introductory sessions are also offered, but the big novelty is the possibility to visit the camp independently at any time to practice an emergency.
Oskar Zorzi, experienced consultant for safety and rescue in the outdoor area: "Of course, you can buy devices like the ones 90% of ski tourers carry with them in any sports shop. But you also need to know how to use them properly. When fear and panic set in during an emergency, there is no time to read through the instructions. Everyone must know what they have to do to save the lives of their comrades!"
The Avalanche Training Camp will be open to the public starting from Christmas, snow conditions permitting. Before your visit, please find out about the opening times of the Avalanche Training Camp.
The mountain rescue service offers free introductory courses.
Information available at the Cable Car (Tel. +39 0472 200433 | Mail: info@plose.org).
Since 1 January 2022 it has been mandatory in Italy to carry an avalanche transceiver.
Instruction manual for the Training Camp [PDF]
Avalanche Training Camps South Tyrol