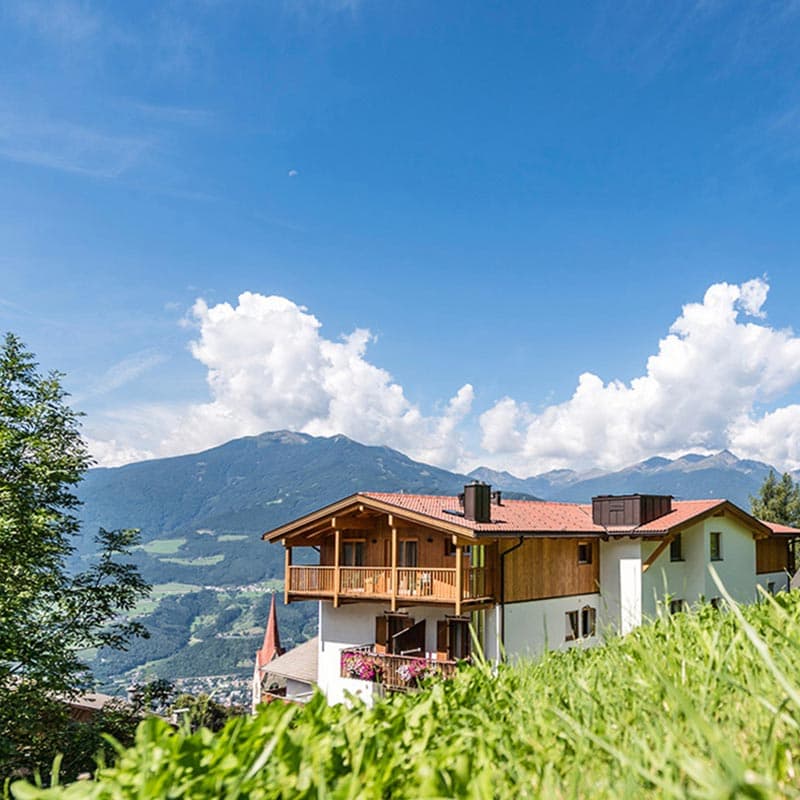 Restaurant & Breakfast
Bread service
Wellness & Sauna
outdoor swimming pool
Free wifi
Pets allowed
Covered garage
children's playground
Wheelchair accessible housing units
The gaze wanders over limitless expanses. The Plose mount and the Dolomites soar skywards in all their craggy glory and seem to embrace the Hotel Fernblick. An oasis of peace tucked away in the idyllic village of San Leonardo.
Enjoy the quietness – Explore nature
Savour the simple pleasures of life in a homely atmosphere. Treat your body, mind and palate to a pleasurable experience in close contact with nature.
We look forward to WELCOMING you at Hotel Fernblick!