Double Fun in the Funpark Plose
Every freestyler should visit the Funpark Plose and experience the feeling of jumping in front of the magnificent landscape of the Dolomites.
A variety of obstacles along the Easy Line make sure that children and grownups find the right freestyle terrain.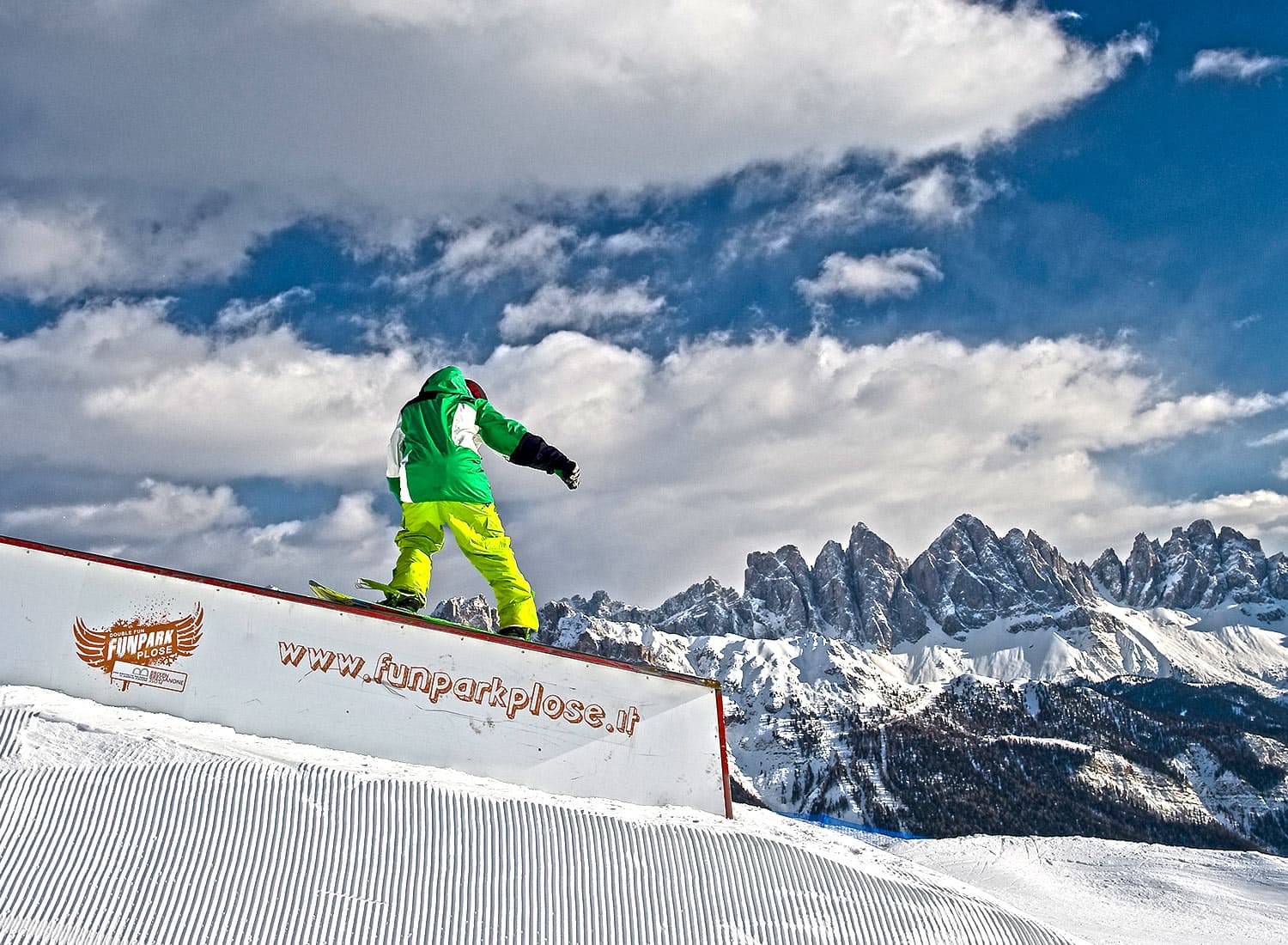 Snowpark Plose – © Plose Ski AG
The Park
The park is located at a height of 2200m, next to the top station of the Schönboden Chairlift and reaches down into the valley for about 750m.It is one of the most scenic snowparks in the Dolomites and with its Easy Line it promisses great fun for all beginners.
Right in the entrance area there is also the chill area with a great sound and more. This is where people with same interests and curious people meet. Here you can hang out and get in contact with other freestylers.
Events in the Funpark
There is always something going on in the Park. For a detailed program of all events, please check our Facesbook page – Funpark Plose – where you will find all kinds information, pictures, videos and everything you need to know about the Park.
Our Shaperteam
The park is maintained by our shaper team.The Team, together with the local freestylers is looking forward to all freestyle friends.
Good to know
Artificial snow makes sure that the Funpark is open starting from Christmas.
On Plose Live you can check if the Funpark is open right now.
 
Opening Times: every day from 10 am until 16 pm
Use: free, at your own risk. To provide safe conduct in the park, the "Smart Style" rules.