Horské chaty a boudy na sjezdovkách
Pokud prožijete den na Plose, určitě se musíte zastavit na jedné z mnoha horských chat.
Po zážitcích na čersvém vzduchu, vám speciality italské a jihotyrolské kuchyně dodají novou sílu.  Budete určitě nadšeni. Myslíme také na velký malý hlad vašich dětí.
Zde jsou pro vás horské chaty a restaurace:
Berghotel Schlemmer &
Bar Restaurant Skihütte *** 1890 m



Lyžařské středisko se přímo
Half Board Offers
Hotel Schlemmer is the ideal choice for all skier, mountaineers and everybody who wants to forget about his car.The restaurant of Hotel Schlemmer is open to the public. The Hotel is located next to the piste Skihütte, the gondola lift Pfannspitz and very close to the bus stop. In summertime: playground for children. Offers.

Plosehütte CAI 2447 m


Lyžařské středisko se přímo
Cosy alpine association hut. Starting point for the dolomite Höhenwege 2 and 8. Overnight accommodation for up to 60 persons (camp o. Beds), family room (4-6 persons) in the summer as also in the winter. Admits for association trips, school land homes, firm trips and groups of skis.

P3 1067 m
P3 1067 m
Profanter Roman und Goller Hermann
Podívejte se na otevření lanovky

Lyžařské středisko se přímo
The pub is located directly at the valley station of the gondola lift Plose: In winter at the end of the Trametsch downhill run and the RudiRun toboggan run - in summer at the end of the mountaincarts route. The large sun terrace invites you to take a comfortable break in winter and summer.

Vallazza ** 1697 m
Vallazza ** 1697 m
Andreas Zorzi
closed


Lyžařské středisko se přímo
The best place in the sun!Here, at the bottom station of the chairlift Palmschoss, you may take a rest, taste some unusual beer and have a good time!

Restaurant La Finestra 2050 m


Lyžařské středisko se přímo
Right at the top station of the Plose cable car you find the Restaurant La Finestra. It is the ideal start for your hike and, at the same time, the perfect place to relax and enjoy the extraordinary panoramic view. Big sun terrace and childrens' playground. Click here to see all La Finestra Specials

Plosestodl 1067 m
Plosestodl 1067 m
Fam. Kerer
Podívejte se na otevření lanovky


Lyžařské středisko se přímo
The restaurant is located at the bottom station of Plose Cable Car.Pizzeria and Restaurant with large sun terrace

Gasthof Geisler ** 2050 m



Lyžařské středisko se přímo
Open from 5th Dec. until 03rd April 2016 The Geisler Inn is located next to the cable car and can be reached by car, too. Our restaurant is open all day long (tipical Italian and local dishes). We also offer good price overnight stays with breakfast or half pension. Big quiet terrace with great panoramic view of the Dolomites.Fam. Niederkofler is happy to welcome you.

Trametschhütte 1150 m



Lyžařské středisko se přímo
The Hut Trametschhütte is located only 100 metres away from the bottom station of the gondola lift PLOSE and is already part of the hike- and skiresort Plose. Relax, good food, a nice atmosphere, an attractive playground for children – these are only a fews of the highlights that the Trametschhütte offers. Rosi & Andi pamper you with delicious dishes, most of them homemade, such as "Schlutzkrapfen", "Tirtlan" or the Trametsch-Burger made using local meat. On request you will be served you our special brunch on the sunny terrace or in the cosy Stube. It leaves you free choice from a wide range of delicacies. In autumn, when it is "Törggelen time" we serve you local specialties. If you wish for a longer stay, you will find a comfortable accommodation in our newly build apartments.

Rossalm *** 2200 m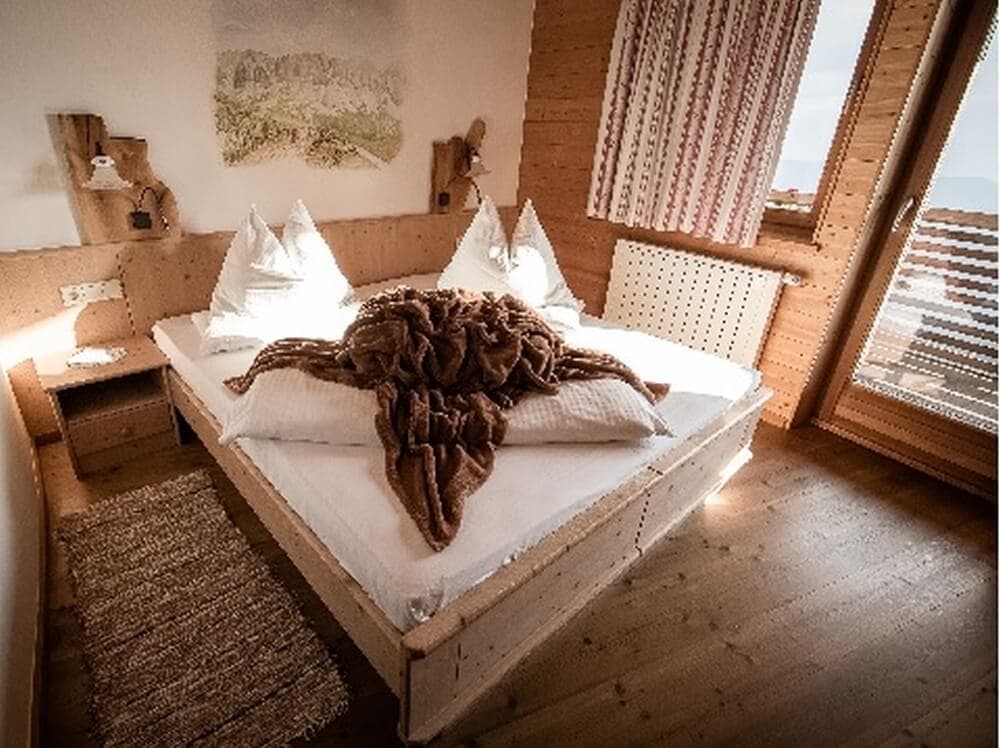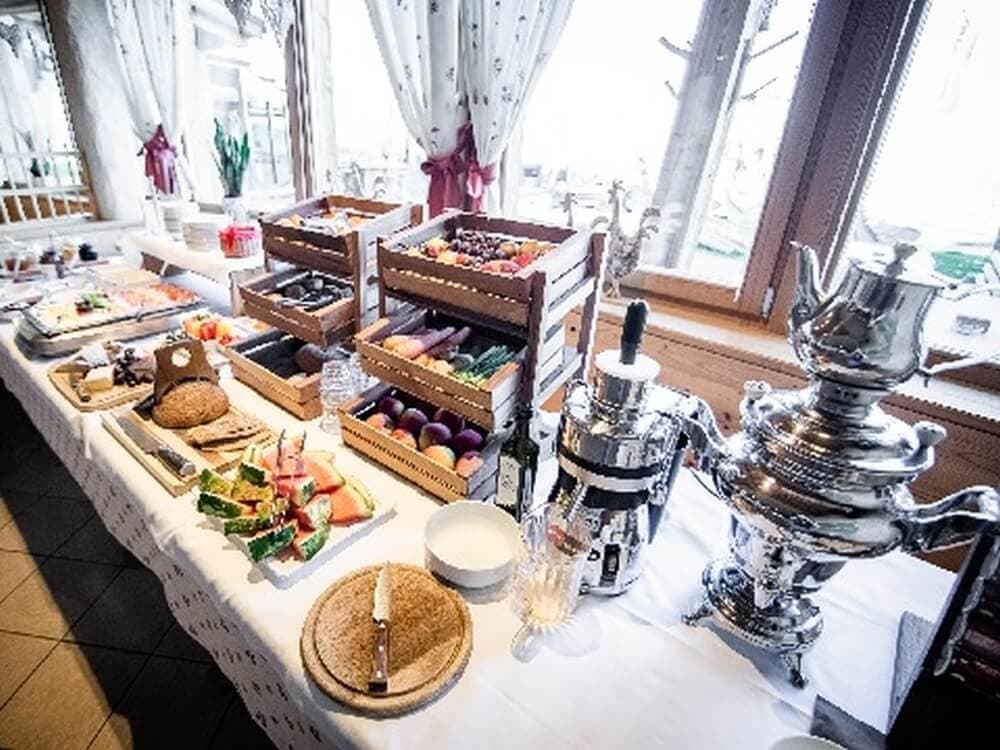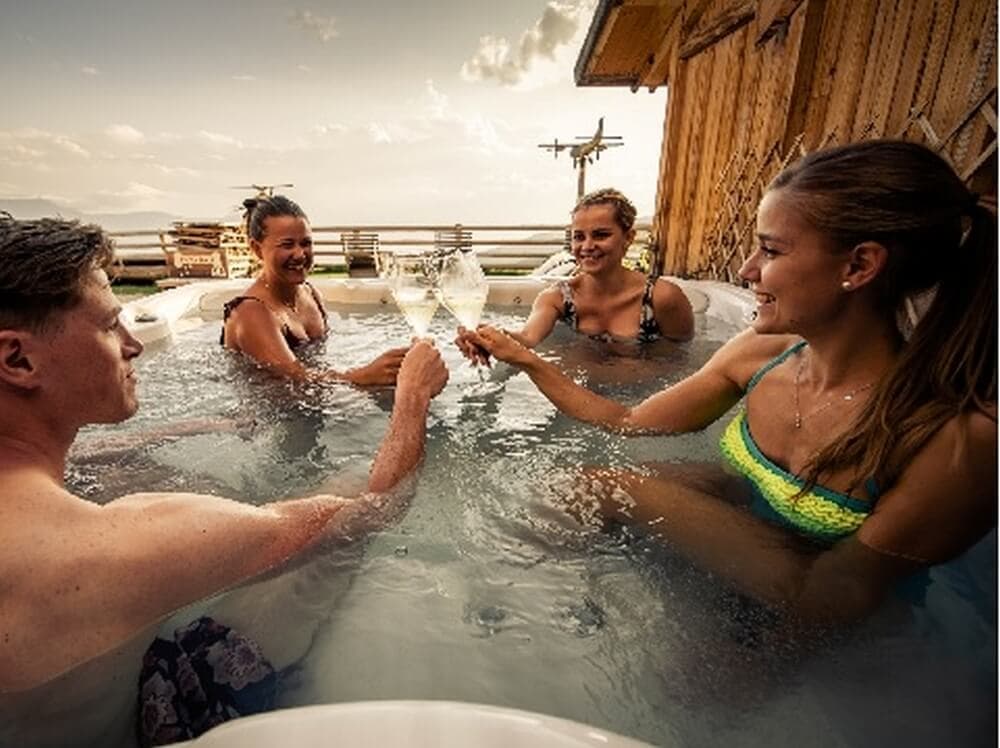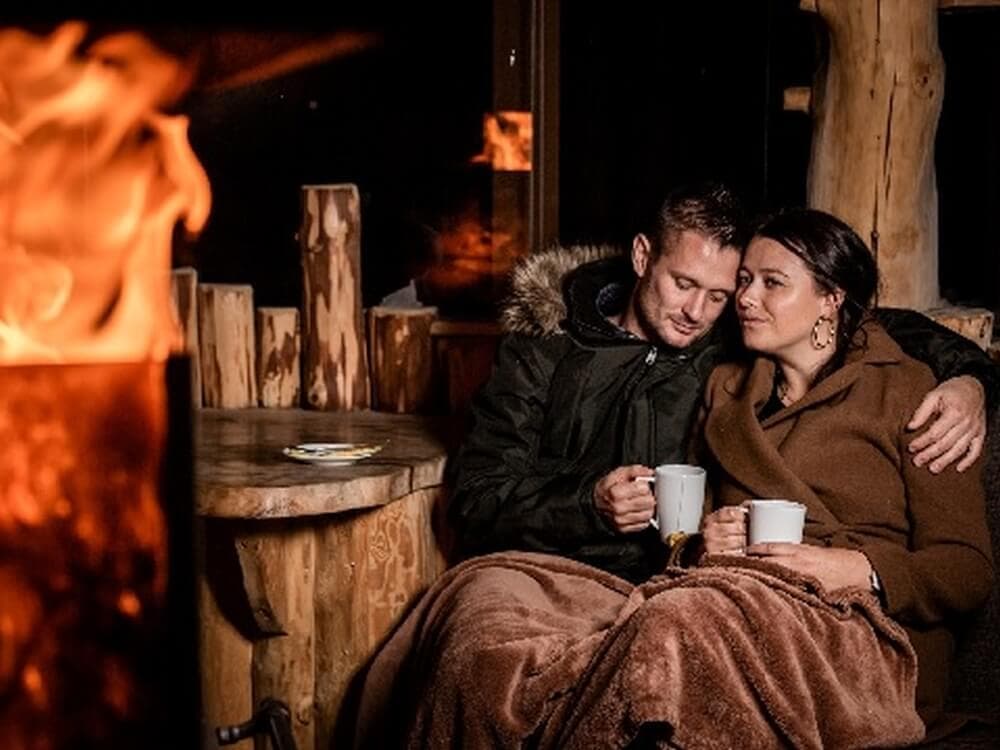 Rossalm *** 2200 m
Werner und Christoph Hinteregger
Sezónní otevírací doba



Lyžařské středisko se přímo
Located on mountain PLOSE. Terrace for sunbathing with a beautiful recreation area for children. In summer an ideal starting point for hikes - in winter a meeting point for skiers and winter hikers. Comfortable rooms, decorated in natural wood, with balcony, WC/shower and Sat-TV. Specially for our house guests: Wooden tub for a bath at the open air (40 °C) NEW: Sauna-Hut.

Pfannspitzhütte 2480 m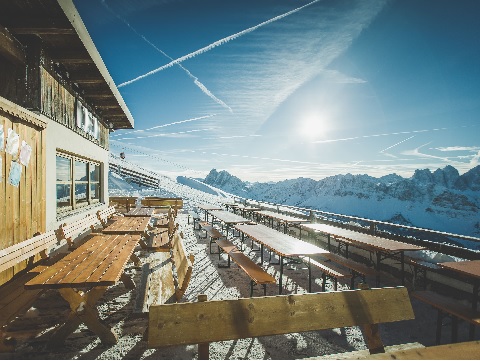 Pfannspitzhütte 2480 m
Oswald Prader
Opening times same as Gondola Lift Pfannspitz


Lyžařské středisko se přímo
The mountain inn on Pfannspitze, right next to mountain Plose. Host Ossi welcomes you. Delicious plates and a wonderful view are waiting for you.